We are thrilled and humbled to be selected again to be included in the Metro magazine Top 50 Auckland Restaurant Awards. It's great to be a part of Auckland's robust hospitality scene, you are probably aware of the plethora of truly great eating houses that have opened in the last year; the quality of Auckland dining is just getting better and better. It's a reflection of our growing confidence and maturity as an industry. We are always heartened by the collaborative attitude of our colleagues who simply seek to constantly improve what they are offering. Thank you to you, our wonderful customers, our energetic suppliers and most of all to our hardworking and passionate staff who all go the extra mile to ensure that Casita Miro consistently delivers an experience that engages all of your senses – especially your heart!
NEW YEARS EVE 31st DECEMBER 2016
Direct from the UK, London's Urban Soul Orchestra!

We think these guys are so fantastic, that we asked them to fly down from the UK to play at Casita Miro on this years New Years Eve. USO has worked for 20 years at the top of the UK music industry, specialising in recording sessions for top artists, major corporate events. Violinist, conductor, orchestrator and arranger Stephen Hussey founded the Urban Soul Orchestra, arranging and recording strings for pop artists such as Annie Lennox. Stephen will be joining us on Waiheke Island for our event playing an eclectic mix of classical, jazz and contempory pieces. Later, he riffs with the DJ to dance yourselves into butter for the New year! Some USO accolades include:

- Voted "Winner of Most Prestigious Event Supplier" at The Worlds Most Prestigious Venues, Star Awards 2016
- Launch of new House of Dior on Bond St, London
- Launch of Game Of Thrones Season 6

These guys are truly phenomenal, this is MUST SEE event and is already more than 50% full. Tickets are very limited, $185 pp, pricing includes a Madame Rouge cocktail on arrival and bubbles at midnight and a Chef Cristian Hossack designed four course feast. Email us on cmenquiries@outlook.com or phone us on +64 9 3727854 to book.

Check them out www.urbansoulorchestra.co.uk here


Live Music and Events @ The Casita
We've been lucky to host some incredible live events at Casita Miro and look forward to many more. Sign up to our newsletter below to stay up to date.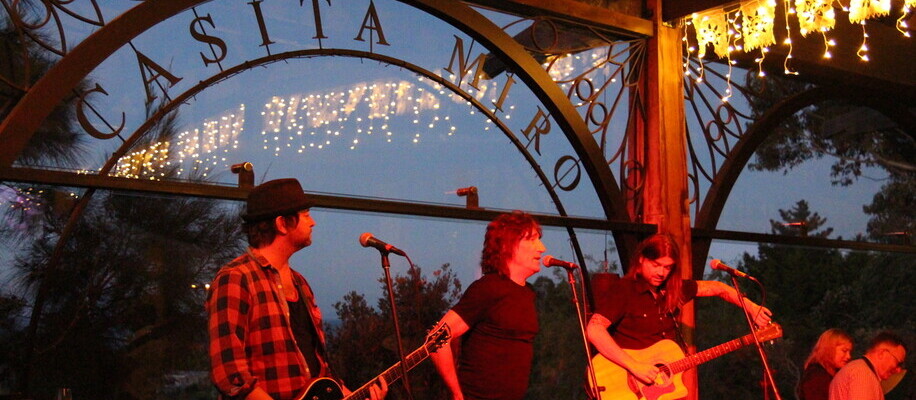 Become a Casita Amigo!
Sign up here to stay in the loop with special offers, news and upcoming events!