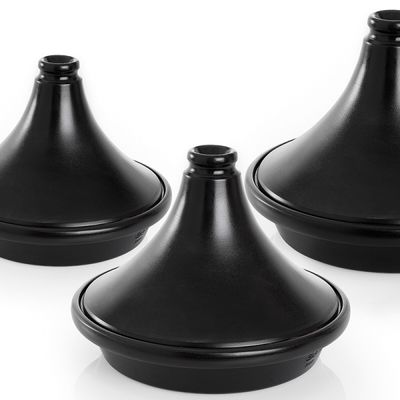 Terracotta Tagine
$29.50
Terracotta Tagine
These clay vessels, beautiful and full of history, also have a useful purpose. They are the traditional cooking pot of North Africa. The word tagine refers to the conical-lidded vessel and also to the dishes that are cooked inside. Its beauty lies in the lid, which traps moisture and aromas during cooking and turns out food that is moist and succulent. They are designed to be used over direct heat rather than in the oven. 
Terracotta tagines glazed with a hard wearing, stick resistant matt black glaze which helps transfer heat efficiently. Available in 2 sizes. 
Dishwasher safe. Suitable for use in oven, microwave and freezer. 
 Made in Catalonia, Spain 
SKU: 10015-2-3