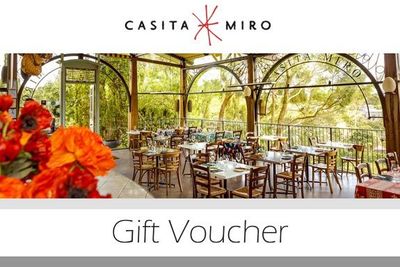 Gift Voucher
CMK
$50.00
Sold
Give the gift of Casita!
Want to spoil a loved one with a special lunch or dinner? Casita Miro gift vouchers are the perfect present for a lover of food, wine and sherry.
Please click HERE to purchase a voucher on our Gift Voucher Page.
Please note gift vouchers must be used within 1 year of purchase.
SKU: 10000-3-1