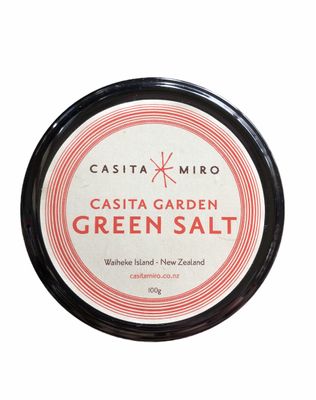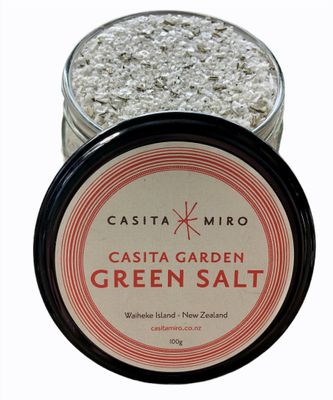 Green Salt 100g
CMK
$15.50
Casita Garden Green Salt is a garnish made out of Marlborough sea salt and herbs from our garden.
At Casita Miro Restaurant we use it as a garnish mixed with our Za'atar on our hummus dip, served with Cat's famous Focaccia bread.
Ingredients
Marlborough sea salt, rosemary, thyme, parsley and oregano.
SKU: 10000-1-1